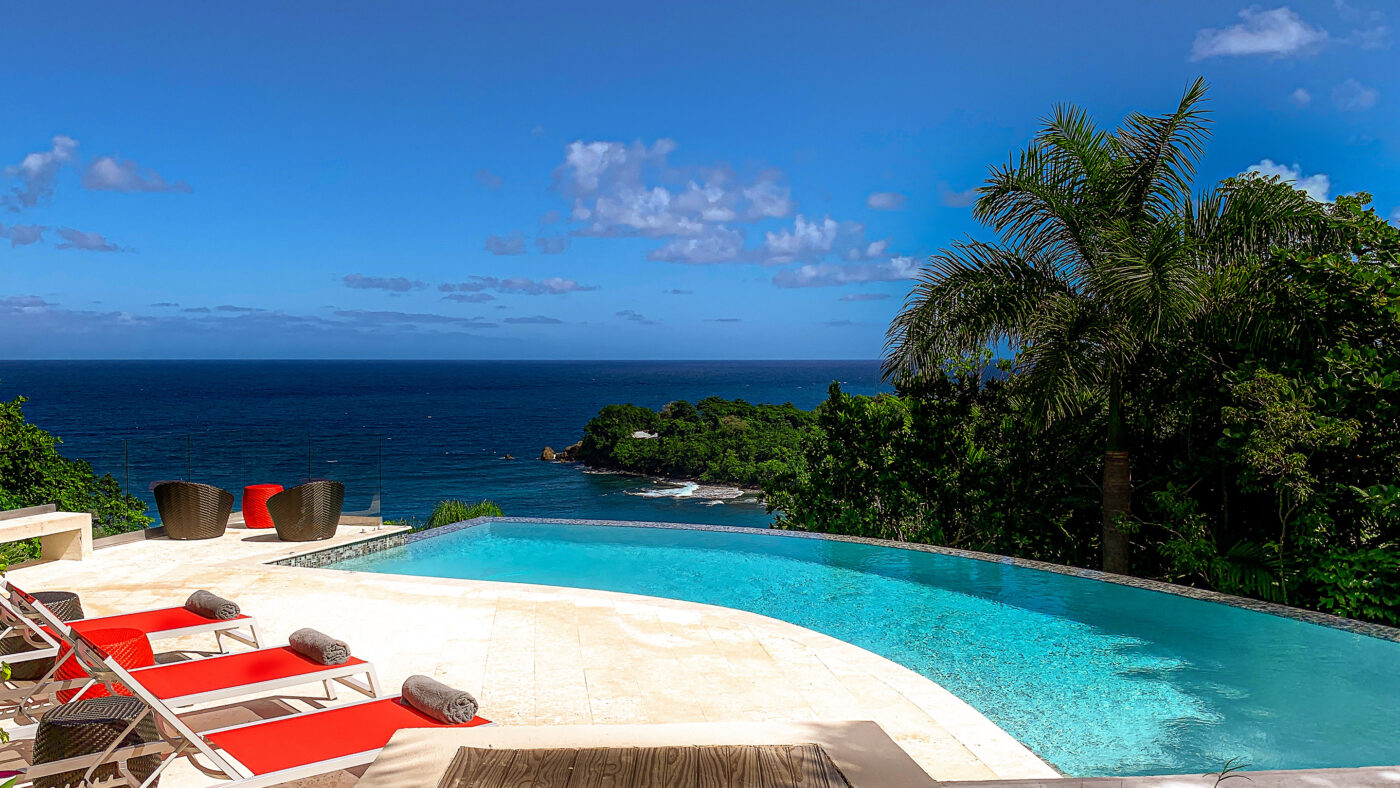 WELCOME TO GEEJAM - ONE STEP BEYOND
WELCOME TO GEEJAM - ONE STEP BEYOND
THERE'S SOMETHING ABOUT GEEJAM
Nestled in the rainforest at the foot of the Blue Mountains and overlooking the azure seas of Port Antonio, a region of Jamaica frequented by celebrities and explorers for the last 100 years. Geejam is a hotel for the rest of us—a magical destination for those not looking to escape life but inspire it. The masterpiece of music industry vets and developers Jon Baker and Steve Beaver, the property plays host to the current Port Antonio Renaissance.
Geejam Hotel is an intriguing local haven for culturalists and creative instigators. A private oasis for discerning adventurists. A destination that celebrates the duality of natural beauty and modern convenience. With its rich tradition of attracting creative and free spirits seeking illuminating, melodic experiences this hotel has played host to a loyal celebrity and artist following (many of whom have made music history in the onsite recording studio), but also attracts solitude seekers with an effortlessly cool, laid back, and sexy vibe. And though far-flung, it's also warm, inviting, and altogether luxe. Breathe deep as the tree frogs and rock steady rhythms provide an epic soundtrack to your journey. Beautiful seclusion, tranquility, and stylish, sun-drenched daydreams await. Off the grid, yet totally dialed in. You'll want to come back again and again.
SUBSCRIBE!
Get the latest news and offers...
By subscribing to our newsletter you agree to receive email from us.