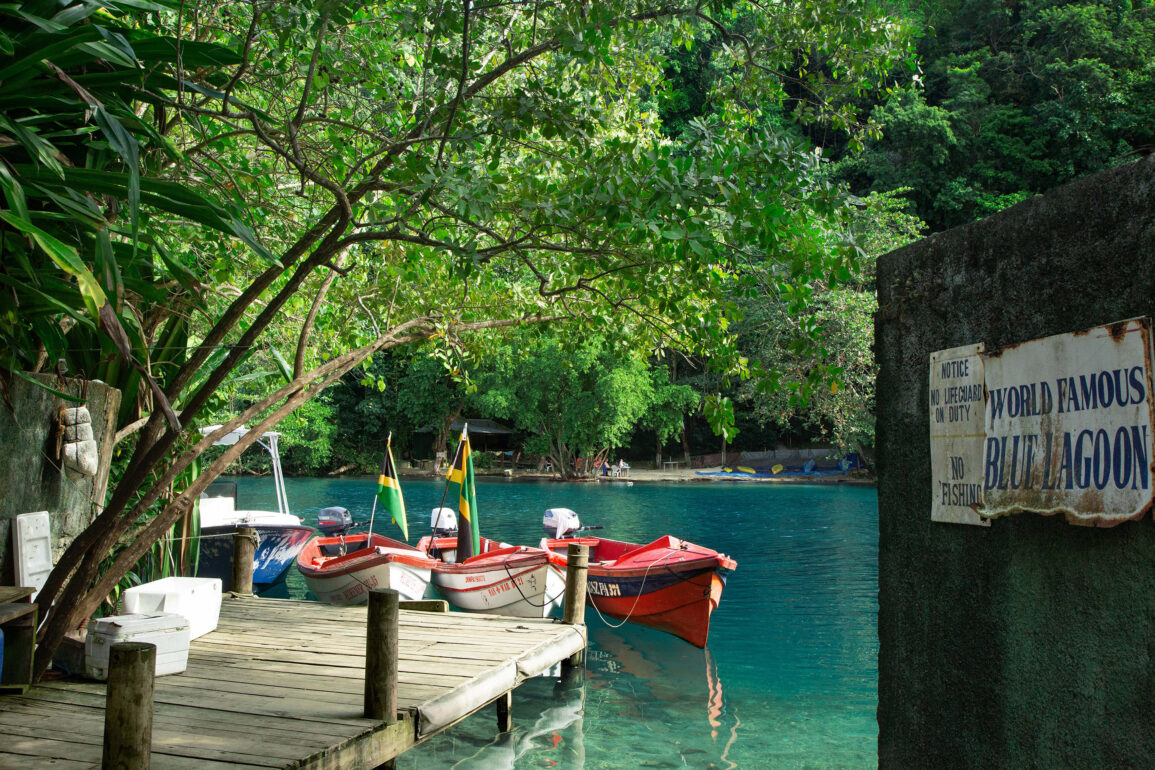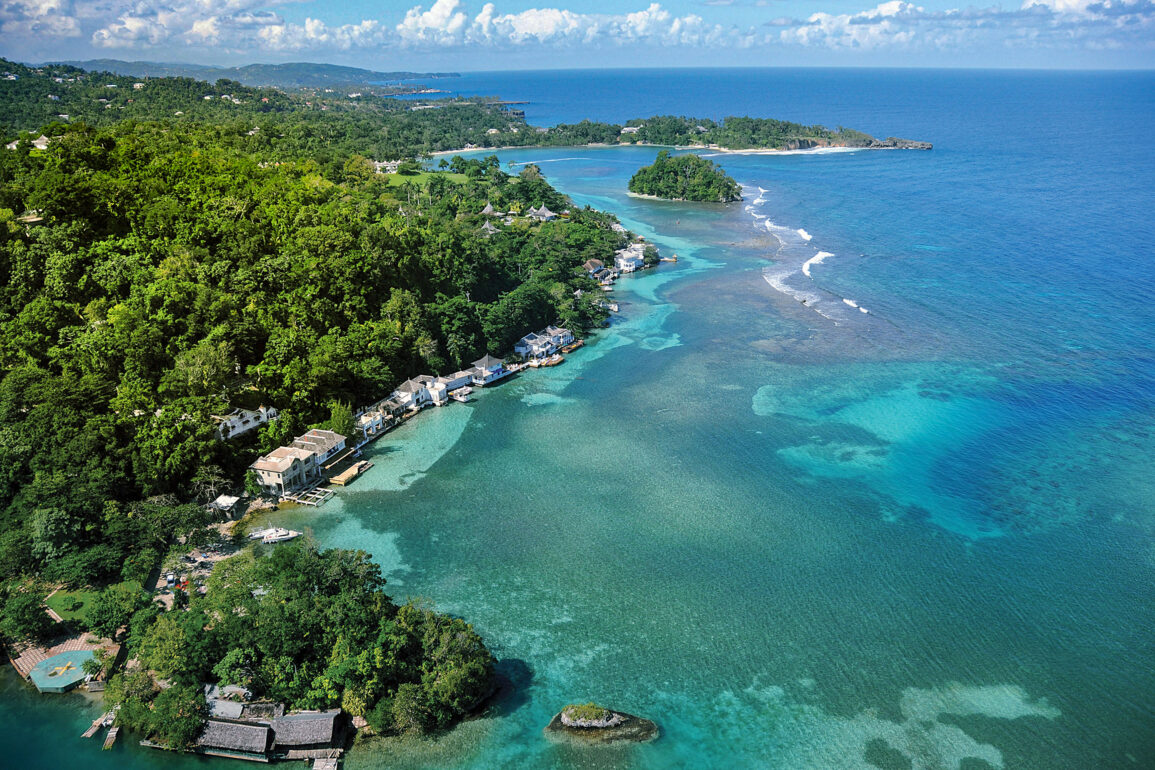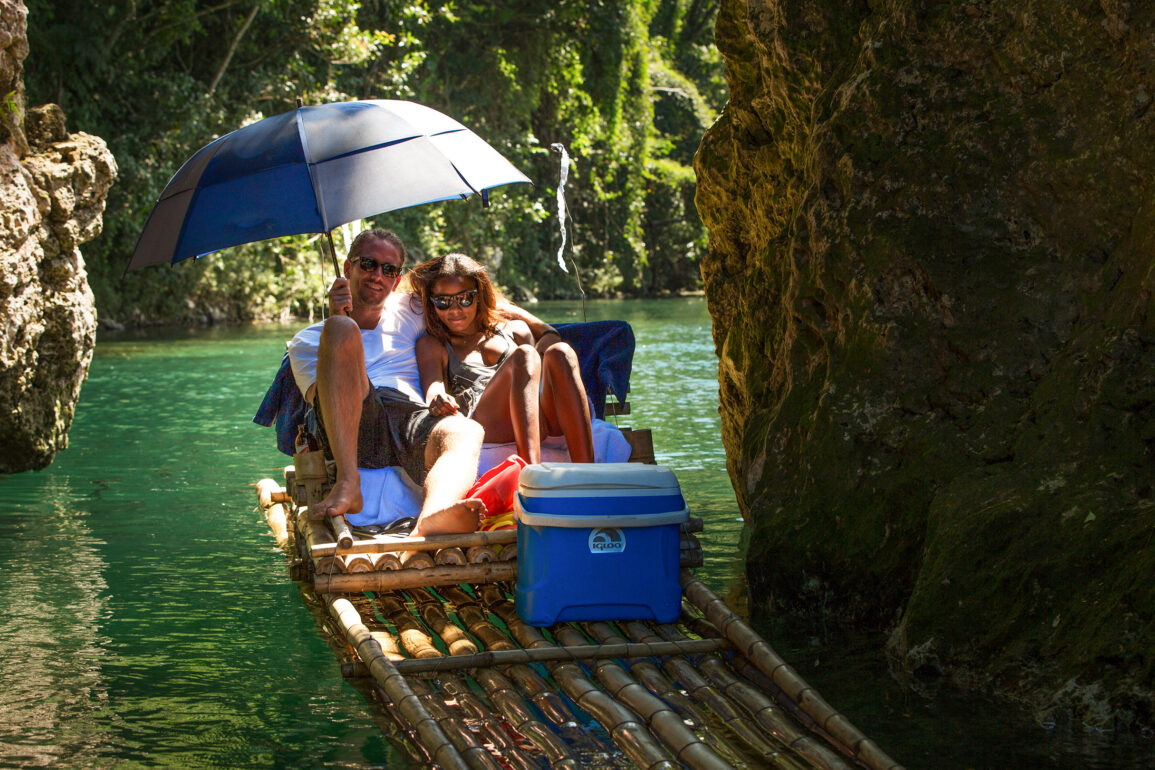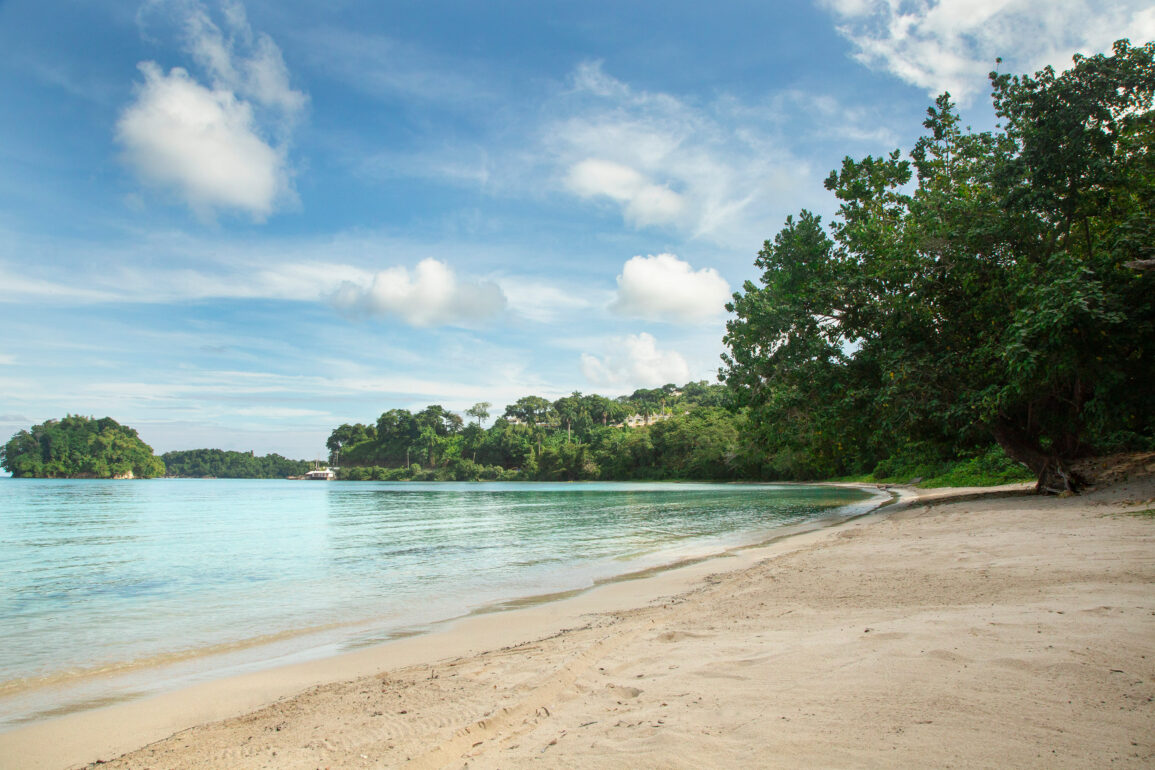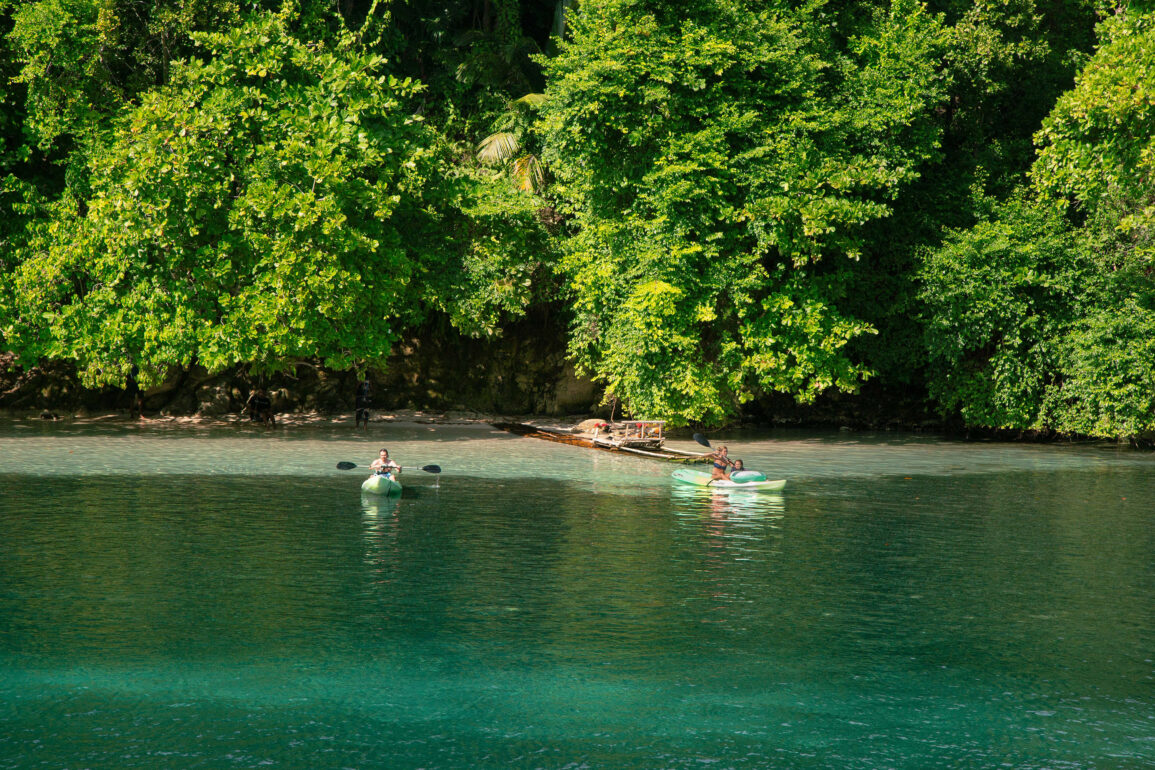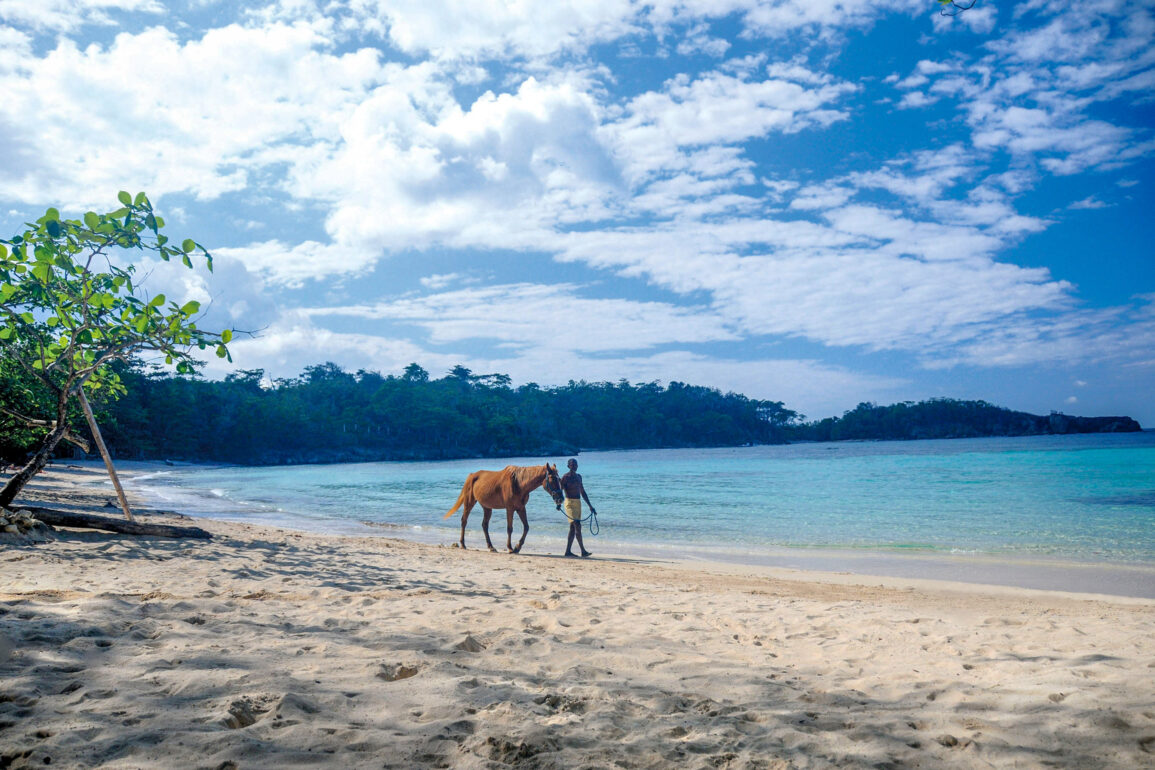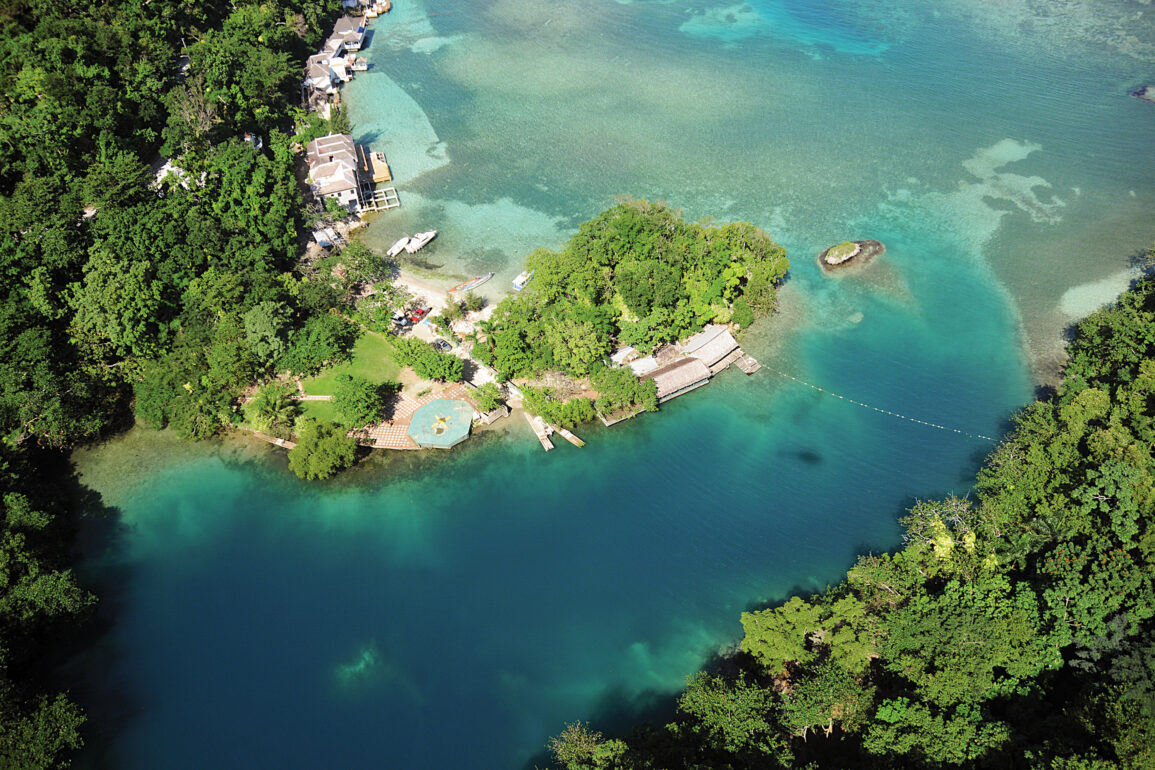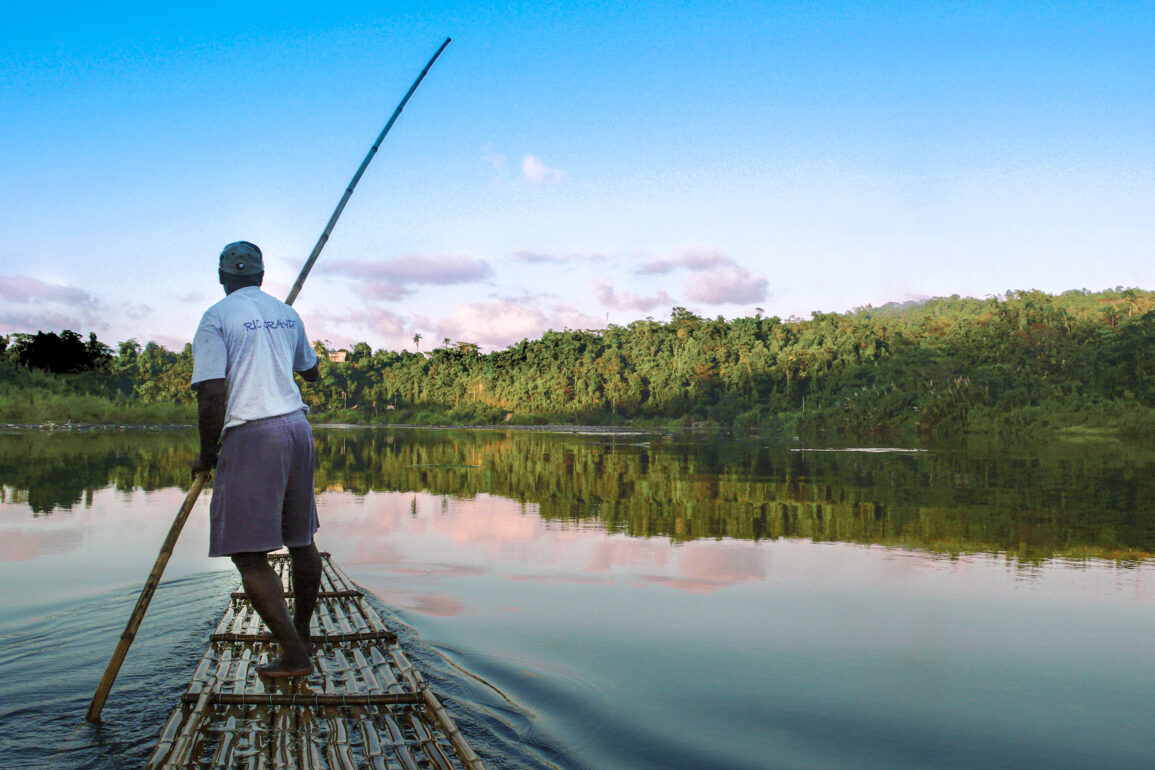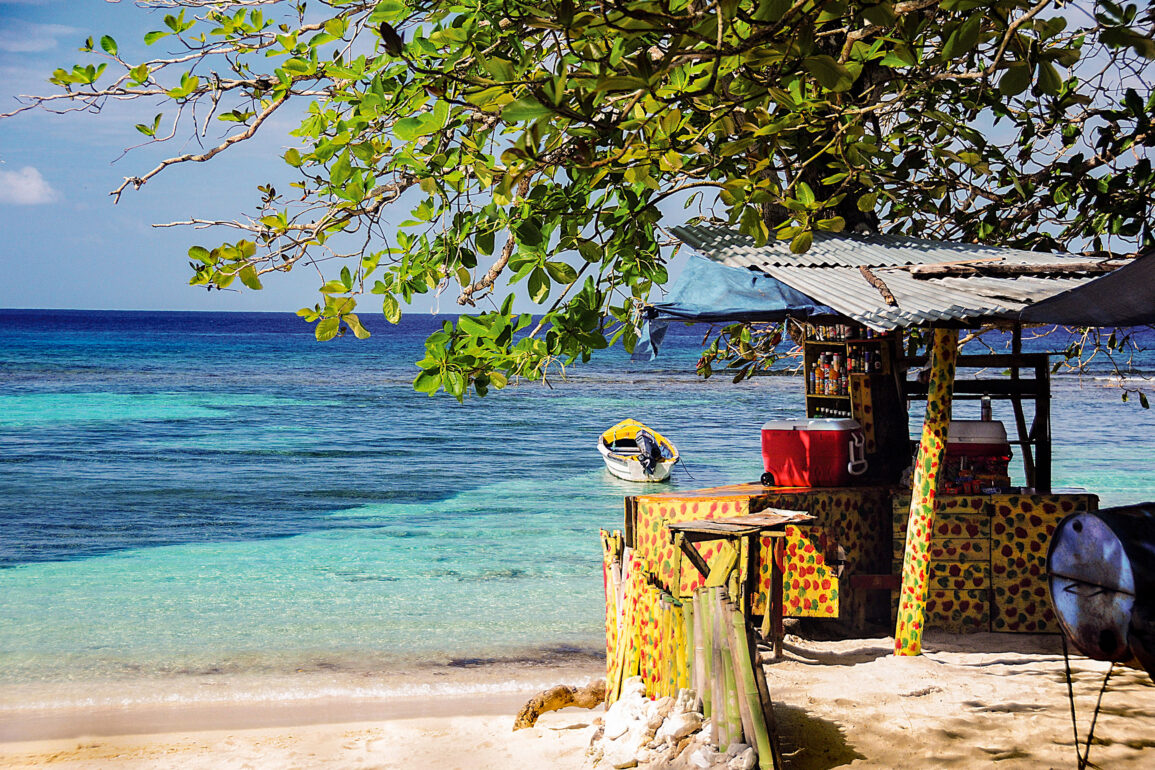 A gorgeous, game-changing activity. For nature nerds, lagoon lovers, romantics, party animals, and problem-solvers alike, follow in the sea legs of early banana farmers who used this river to transport their crops. A two-and-a-half-hour sojourn down this gorgeous river is the perfect way to recharge.
One of the best parts of taking a luxurious rafting ride down the Rio Grande is a stop-off for lunch at Belinda's Riverside Restaurant. Belinda runs this small eatery under a rustic-looking palm frond roof with bamboo supports just as her mother Betty did for decades before. She continues the tradition of cooking some of the most delicious local dishes, including her signature Crayfish Coconut Rundown, which is made from the juice of grated coconut- simmered to create a thick sauce-curry powder, fresh herbs, and just a hint of Scotch bonnet pepper; the blend creates a burst of mouthwatering flavors.
This exceptionally situated waterfall is located on Driver's River and the virgin rainforest. Crystal clear rock pools and draping vines provide a perfect backdrop for soaking in the natural beauty of this epic spot and making like Tom Cruise in Cocktail (it was filmed here).
Hidden away in Moore Town, a 45 minute drive from Port Antonio, is the picturesque Nanny Falls. Named after a national heroine, Nanny of the Maroons, this part of Portland is rich in history. Enjoy a short hike through the jungle to reach these hidden falls, just make sure you pack your swimsuit so you can take a dip in the legendary healing waters below.
Somerset Falls is located 30 minutes west of Port Antonio, Portland. It offers beautiful untouched scenery, peaceful nature, and cool vibes. Spanish settlers occupied this property over 400 years ago and many of the original aqueducts and dams built by them are still visible today. The magnificent waterfall is hidden in the rainforest, where the Daniels River plunges down a narrow gorge.
Here you can settle in for a lovely day of relaxing and bathing in picture-perfect deep rock pools. You can also enjoy a boat ride around the backfalls, take a swim under the Somerset Falls and visit the caves. Enjoy a fantastic collection of exotic birds while you dine and have a cool drink at the Somerset Falls bar and restaurant surrounded by the falls.
Named in memory of the iconic film star who got shipwrecked in Port Antonio and never left, the Errol Flynn Marina is a testament to Port Antonio's Hollywood heyday and a local favorite. Stroll the boardwalk with ice cream from Devon House and take a trip back in time.
Picture a pristine, cool green river meeting a crystal-clear warm blue ocean, surrounded by lush coves and island breezes. The stunning and legendary beach of Frenchman's Cove is not to be missed and attracts Jamaicans and tourists from around the globe. Take a selfie on a rope swing, have a Red Stripe, and, most of all, calm down. If you can't relax here, we may have to call you a doctor.
If Frenchman's Cove is an icon, Winnifred is its cooler sister. She's the beach you want to visit to soak up local flavors, vibes, and some of the best water you've ever swum in. This beach is the right frequency for those who look for a more kickback, low-key situation, and is a popular spot for Rastas and in-the-know locals. Plus, the food at Cynthia's beach spot is a spiritual experience.
Favored by the likes of Anthony Bourdain when he visited Portie, Cynthia will cook you the freshest lunch in town with an unrivaled view. Have your chicken, fish, or lobster (when in season) prepared to your liking. Enjoy sides of roasted breadfruit, plantain, callaloo, steamed cabbage, chopped raw vegetables, or a simple salad. Whatever flavor you're looking for, Winnifred Beach has that around-the-way vibe you'll want to visit again and again.
Within close reach of Frenchman's Cove, San San is one of the more private beaches in the area and one of the prettiest. A grouping of almond trees provides a welcome umbrella of shade while Pellew Island lingers on the horizon in mirage-like splendor. A swim to Pellew Island is also an invigorating workout for those who are experienced with the sea.
Shrouded almost perpetually by mists that give Jamaica's highest mountains their bluish color, the Blue Mountain range sprawls across the eastern portion of the island for a length of 28 miles and an average width of about 12 miles. The mountain sides are covered with coffee fields, producing a blended brew that's among the leading exports of Jamaica. But for the nature enthusiast, the mountains reveal an astonishingly complex series of ecosystems that change radically as you climb from sea level to the fog-shrouded peaks.
For hiking enthusiasts there are a variety of tours available with trails suitable for all abilities, ranging from short to long, easy to hard.
Make like your inner Pisces and head to the Blue Lagoon. Situated in a private alcove, this romantic spot is the perfect place for an afternoon dip. With vendors selling crafts along the way, the turquoise blue waters of the Blue Lagoon are not to be missed. Don't forget some goggles- you'll want to fully appreciate the abundance of sea life that lives here.
Boston Beach & Jerk Centre
If you love checking out spots with a side of history, then look no further than surf-friendly Boston Beach, the birthplace of jerk. Chow down on some pork or chicken with a side of breadfruit then swim it all off in the turquoise waters of surf-friendly Boston beach and hang ten.
Soldier Camp, located in Port Antonio (and favored by locals and tourists alike) is a casual spot that serves some of the best food around with zero attitude. Run by ex-US Army vet Everold Daley, sit back and relax and enjoy an amazing meal surrounded by military memorabilia.
Seafood is a specialty, and you can enjoy it flavored with garlic, escovitch, or the life-changing curry. The curry goat or baked chicken also goes well with an ice-cold Ting or Red Stripe. A longtime local gem where every dish is served with a heaping helping of love and kindness.
Port Antonio Craft Market
The craft market in downtown Portie is an excellent stop for locally made gifts for yourself and all your friends and family back home. From mesh bikini cover-ups to wooden sculptures and serving vessels, support local artists and take home something completely unique.
Like most tropical destinations, Jamaica is perfect for Scuba Diving. Explore the ocean depths uninterrupted and discover the beautiful sea life, plants, coral, and reef life abound with Lady G'Diver. Each dive is accompanied by a divemaster. Dive sites average from 30ft. to 110ft., with visible drop-offs of over 300ft. Visibility is normally 70ft. plus. Night dives, deep dives, and photography dives are offered.