And Restored It To Its Former Glory
At Geejam Hotel we are lucky enough to have our own coral reef located just beyond our private beach. Stretching 300 meters along the Cold Harbour lagoon, our stunning reef has always provided a haven for guests to enjoy.
But it hasn't always been perfect.
A few years ago, like many other reefs in the Caribbean, we began to notice a change to the local sea life as a result of overfishing.
A Savior For Local Sea Life
In 2016 our good friend and neighbor, Francesca Von Habsburg established the Alligator Head Foundation and created a 6 kilometre 'No Fish Zone'. Stretching from the Eastern part of Port Antonio to Dragon Bay, this initiative was created to help rehabilitate sea life and promote regrowth within the surrounding coral reefs. The results so far have been nothing short of amazing.
Geejam's house reef is located in the middle of the sanctuary and after a few years we began noticing a major difference. Turtles started popping their heads up on the seagrass bed on the opposite side of the lagoon and the number of smaller fish inside the reefs nursery zone continued to increase.
Changes Beneath The Surface
Today the transformation is complete. The lagoon is once again home to friendly families of Loggerhead and Hawksbill Turtles. Eagle Rays patrol the area and sometimes even join you for a swim. Make sure to take out one of our kayaks or SUP's to discover the incredible marine life that calls our bay home for yourself.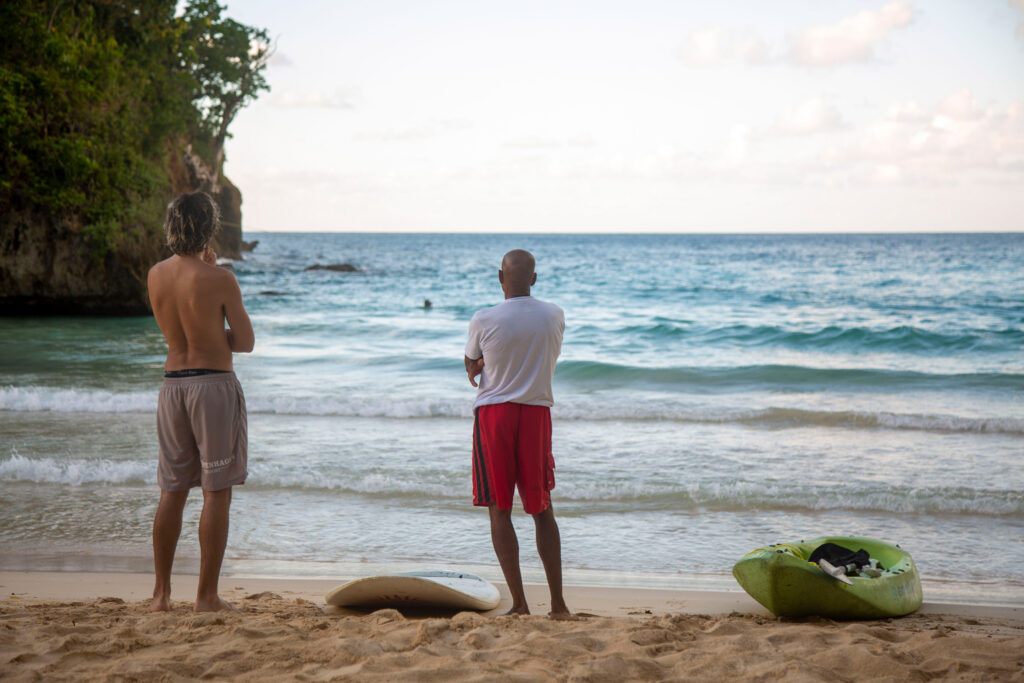 Packed with beautiful schools of Juvenile, Angelfish, Butterflyfish, and larger species like Parrotfish and Barracudas, our reef is a haven for snorkellers. . Grab your mask and venture out to the edge of the reef to say hello to one of the Southern Stingrays hanging out down there.
Helping The Environment Doesn't Always Have To Be Hard Work
We are extremely proud to call this reef our own. The stellar work of the Alligator Head Foundation has proven that it's possible to make a difference with just a few simple steps.
To show our support and to help the development of more projects within our community, we will continue to donate $1 per room night booked. If you want to learn more about the foundation or help support their endeavors click here.