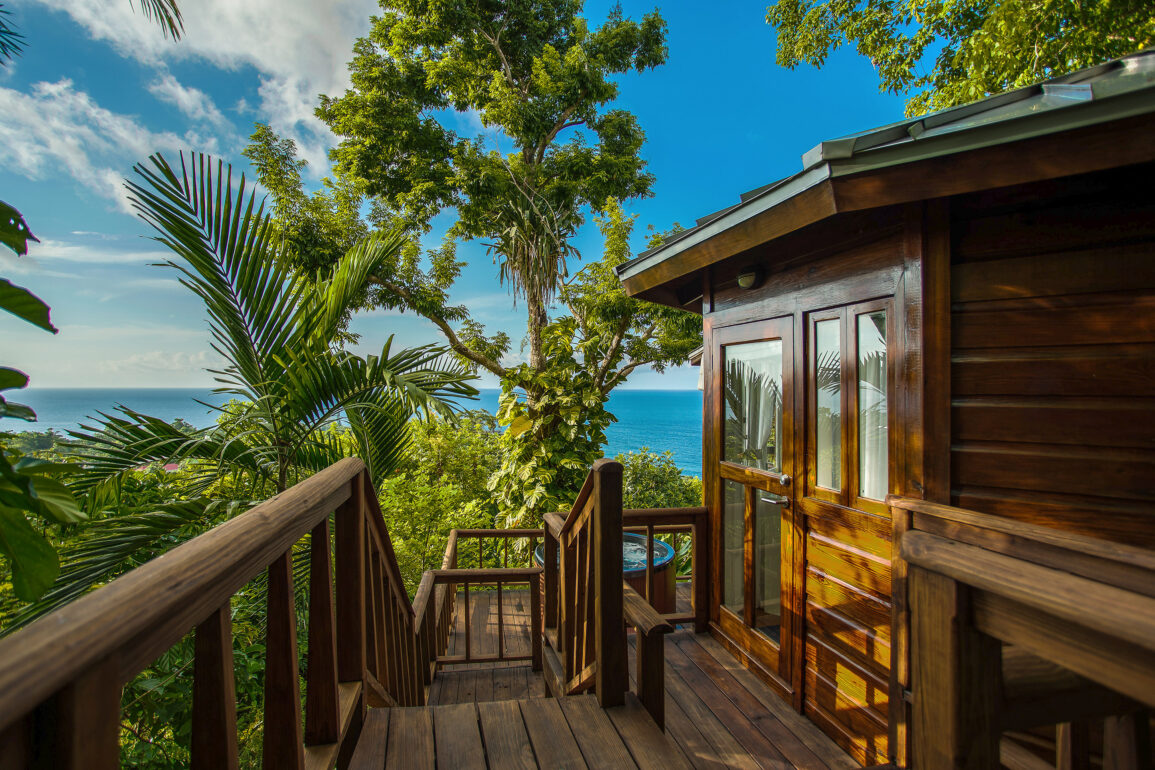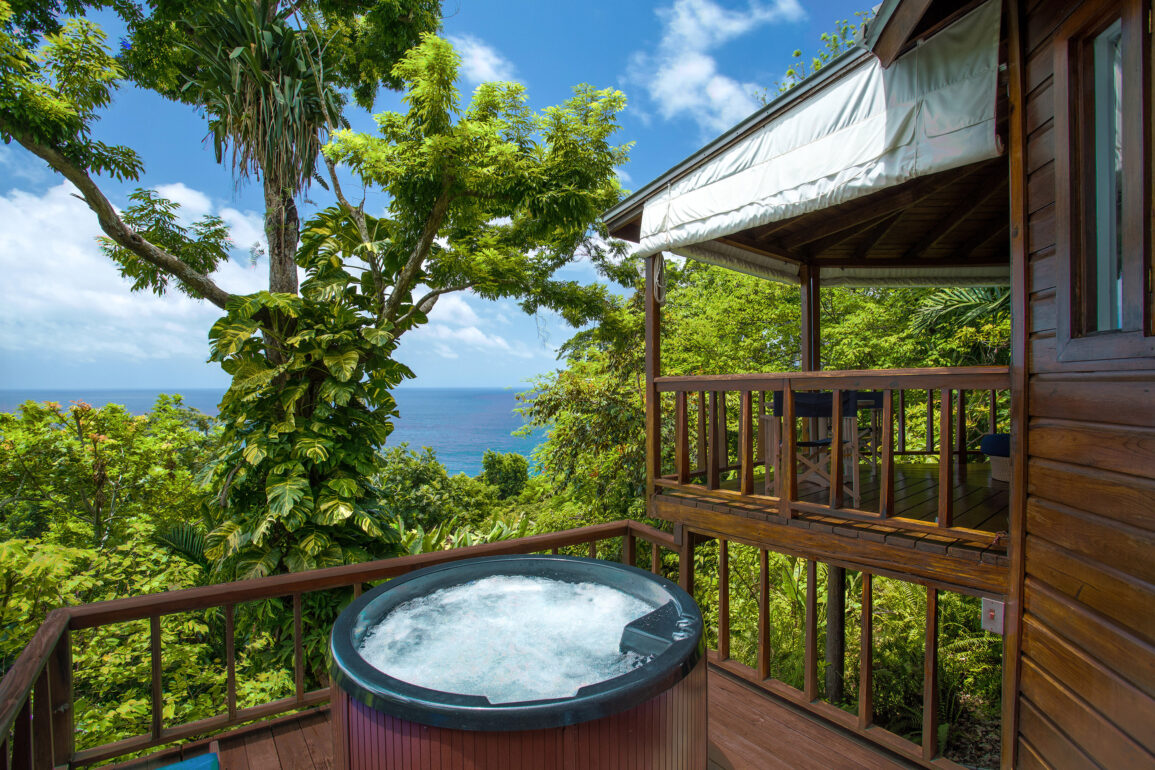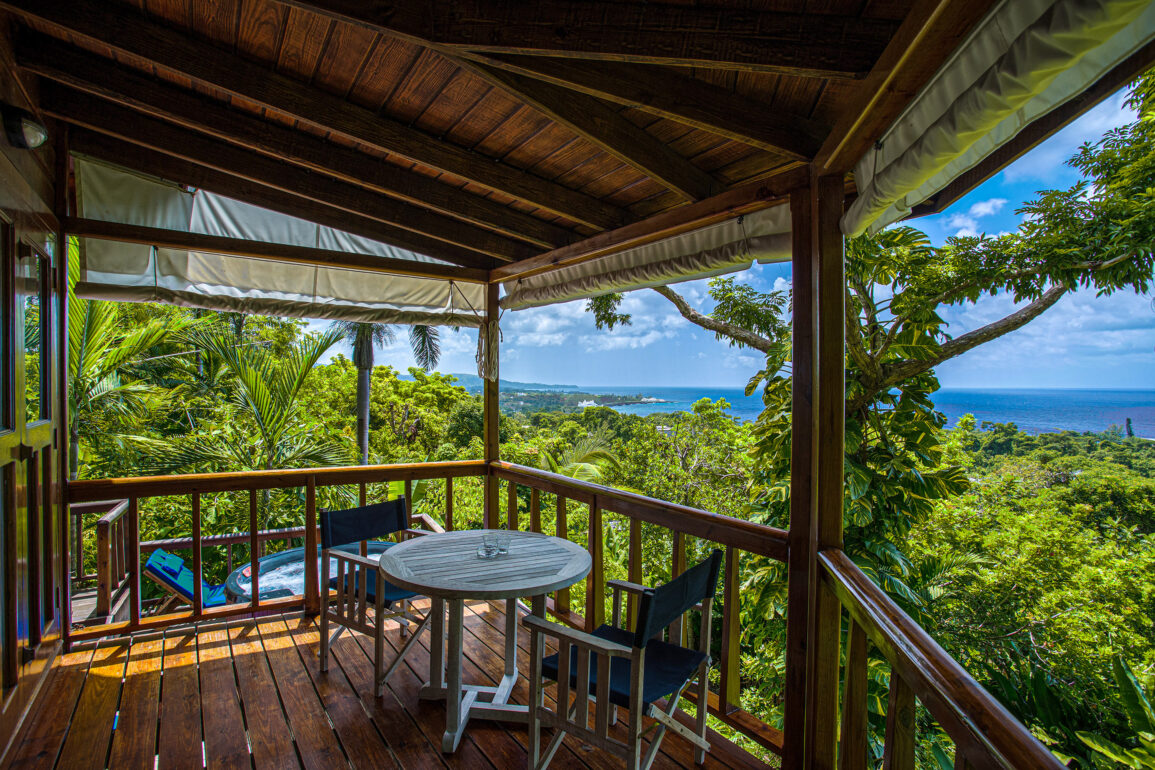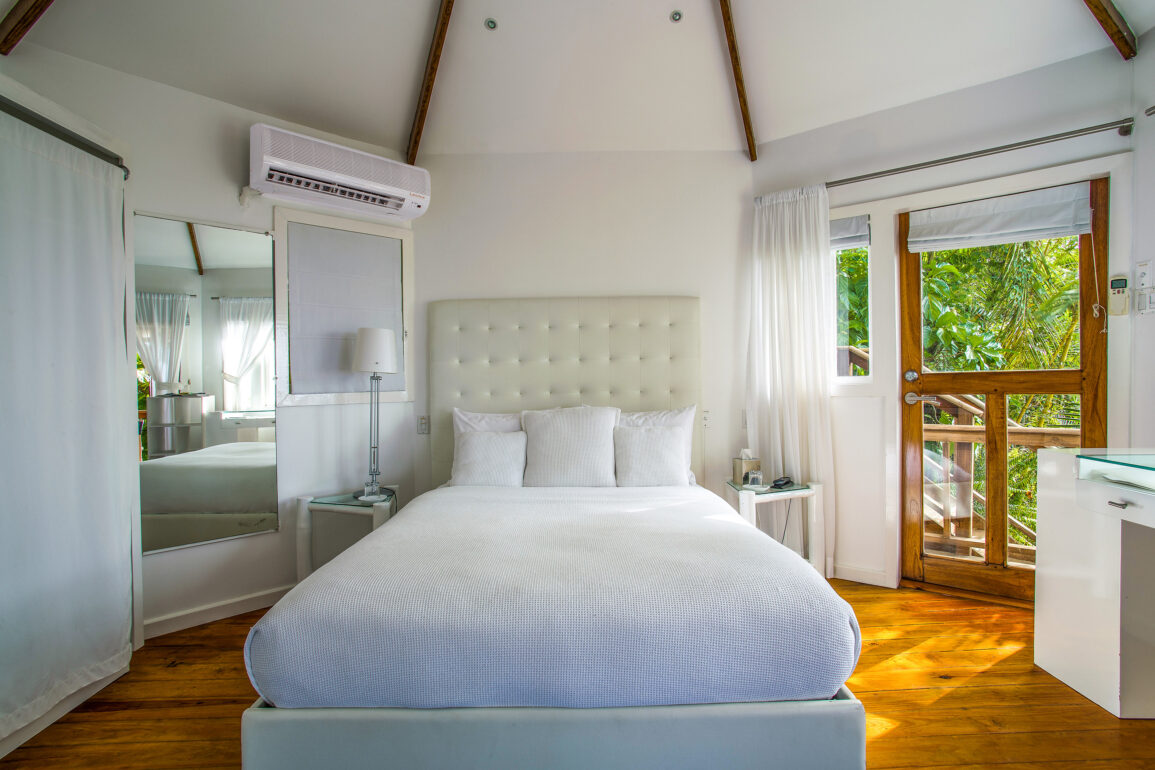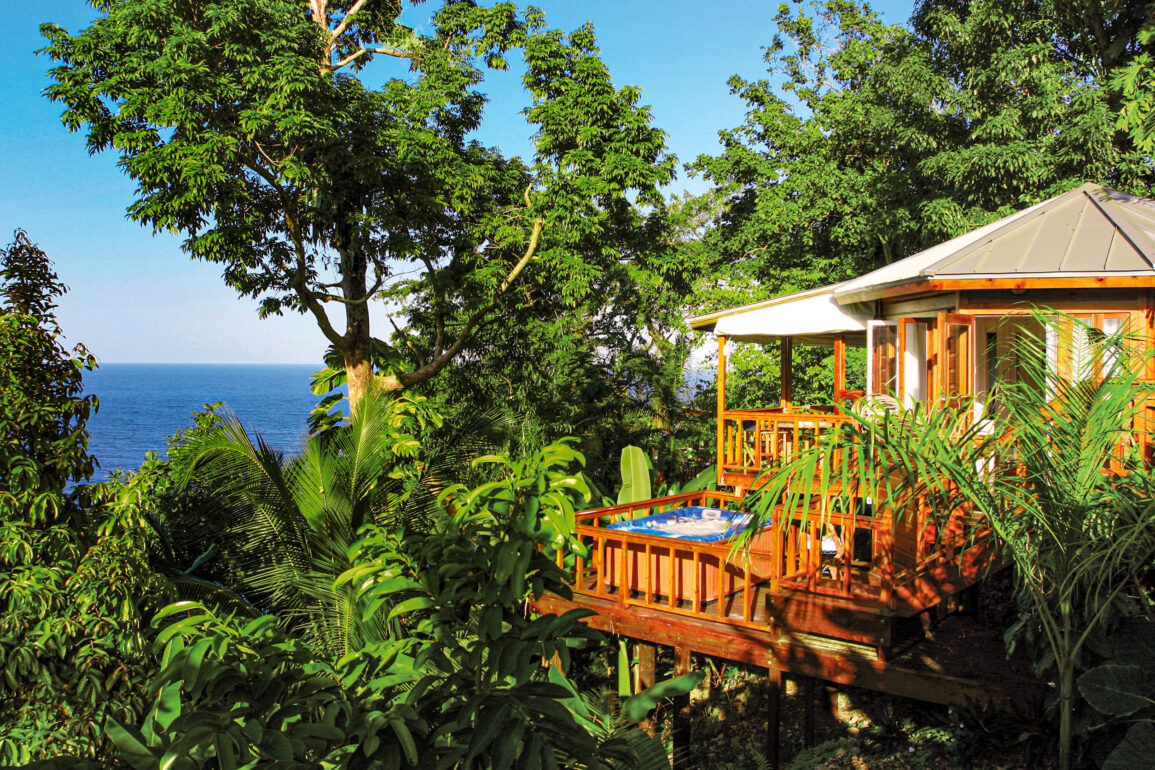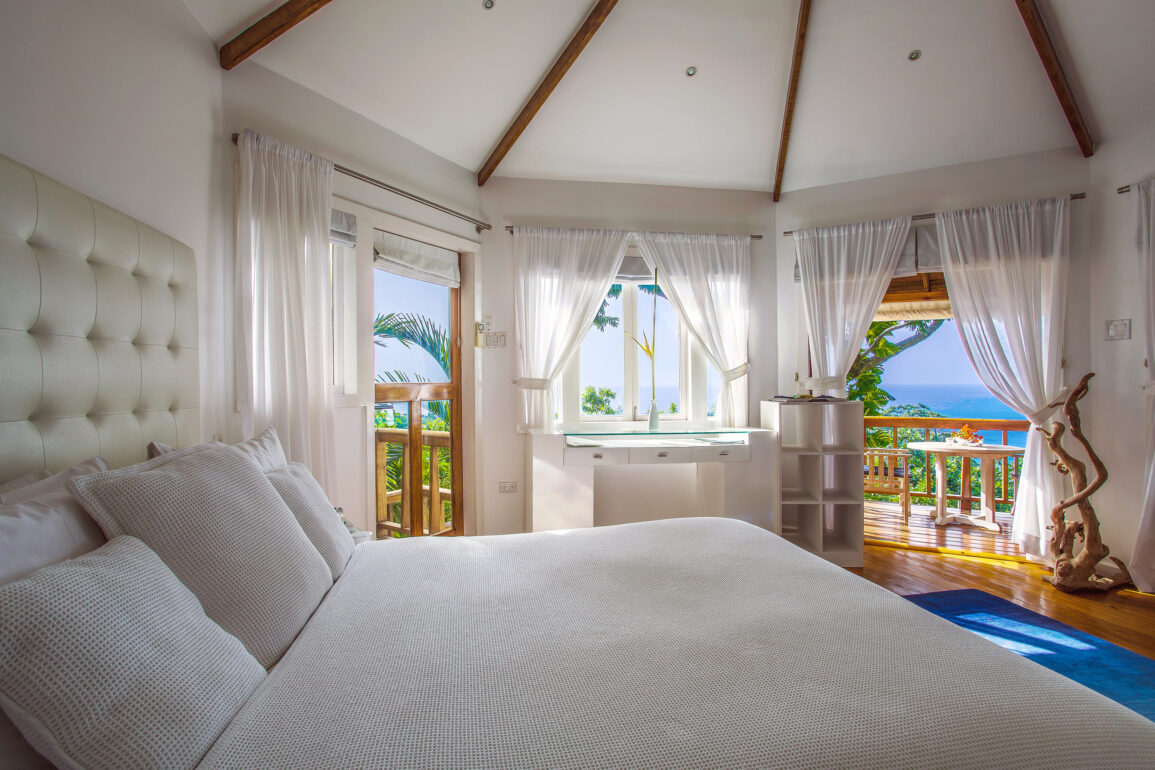 Nestled in a tropical landscape overlooking the Caribbean Sea, this jungle hideaway provides a perfect vantage point to plan your day's adventures.
Open the doors to the veranda, step into your own private jacuzzi, and ponder some very important questions: should we go to the beach, explore the falls, or just relax here for a little longer?
Ska is our most westerly cabin which abuts Drapers, the local village. The sound systems at the weekend can sometimes be heard coming up the hill. If you think the music might be an issue we recommend booking an alternative cabin or room.
(EXCLUDING TAX AND SERVICE)
• ENSUITE SHOWER
• HOME THEATER
• MINIBAR
• PRIVATE OUTDOOR VERANDA & LOUNGE
• OCEAN & FOREST VIEW
• WI-FI
• 500 THREAD COUNT LINEN
• PRIVATE JACUZZI
• AIR CONDITIONING