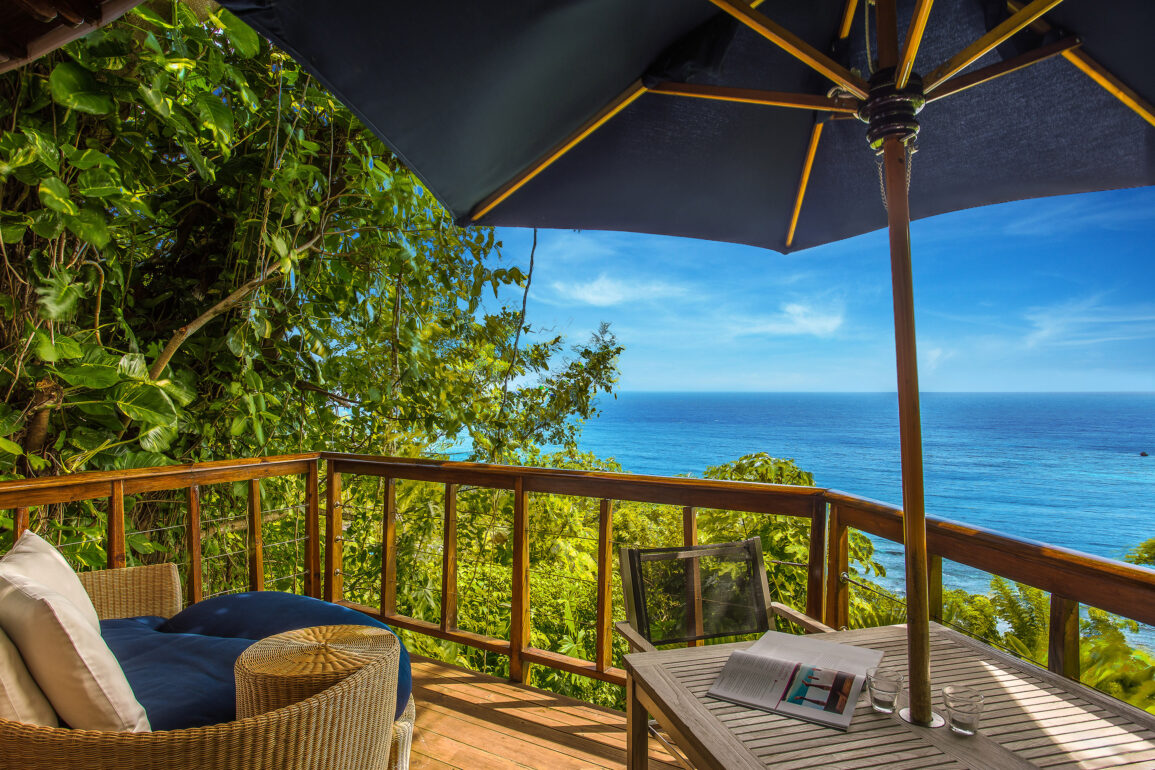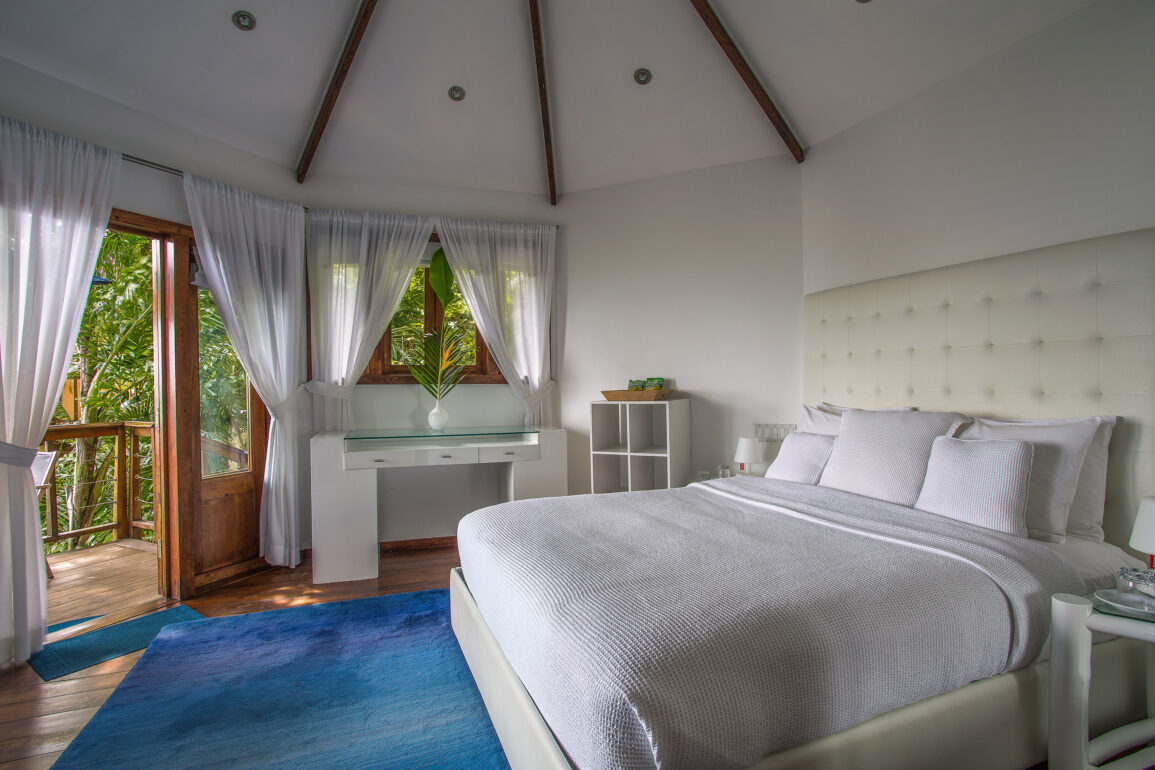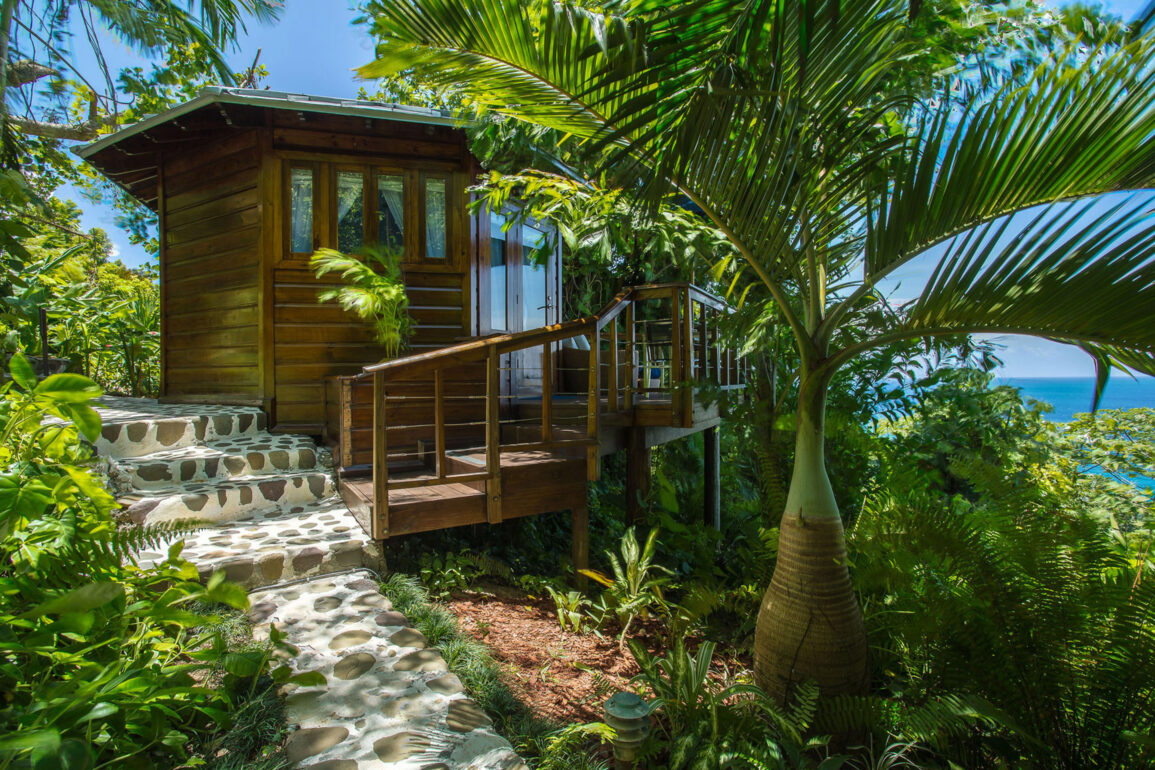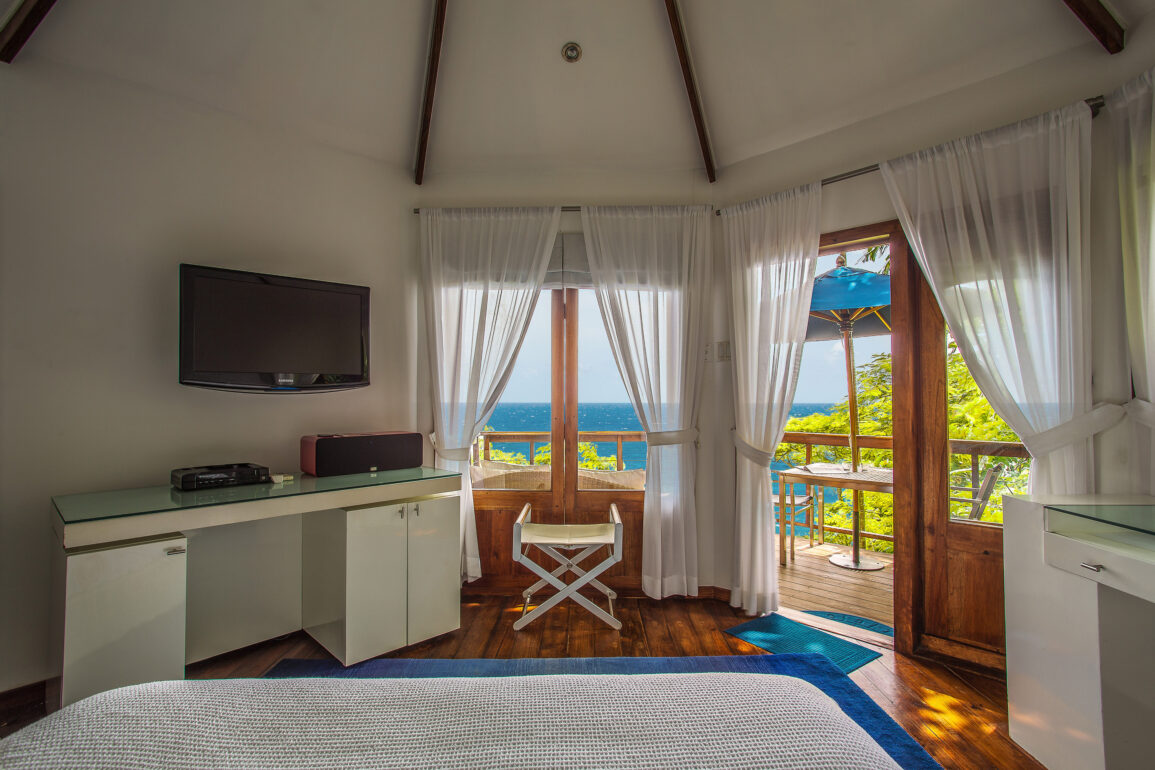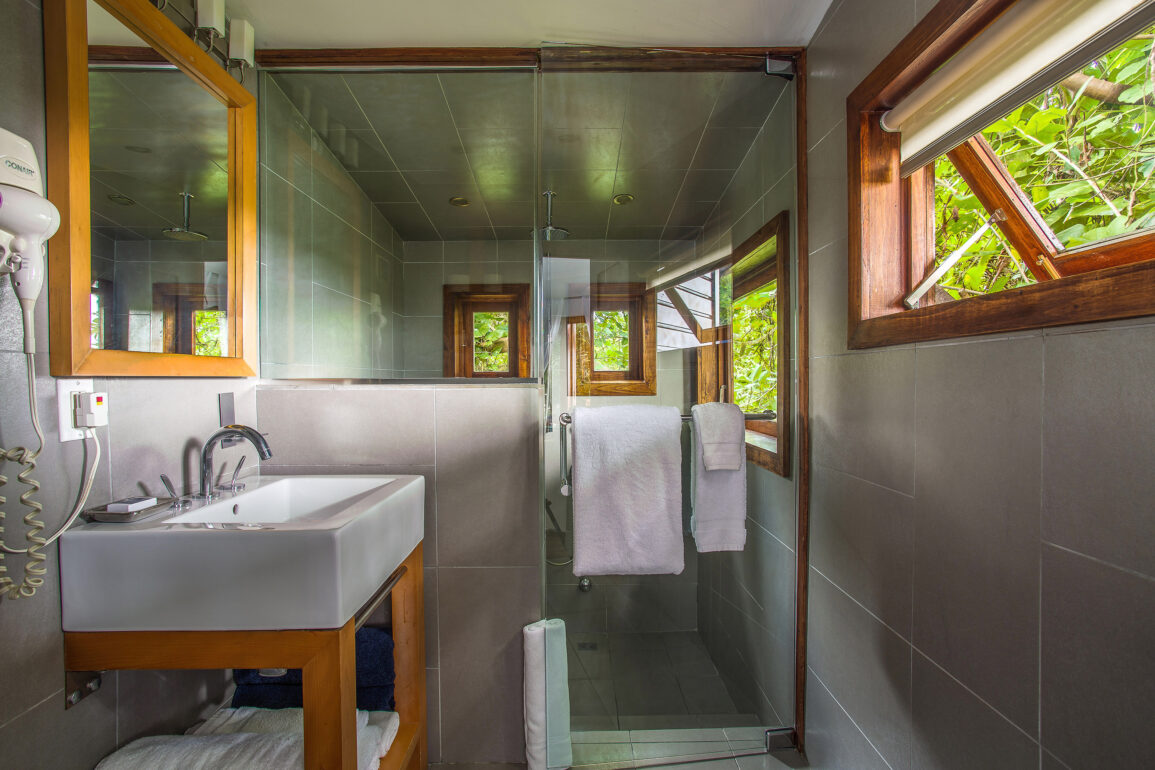 Overlooking the azure seas, this luxe cabin provides the lovely wakeup you've been looking for. Close to the spa and gym, you can start your day with an active vibe or head back under the duvet for some extra winks.
After a rum-soaked night at the Bush Bar, sweat it out in the double steam room. A sexy and stylish retreat to check your head and get set for your next adventure.
Rocksteady is one of our cosier cabins and has limited wardrobe and hanging space. This cabin is ideal for shorter stays of 3 - 4 nights.
(EXCLUDING TAX AND SERVICE)
• ENSUITE SHOWER
• STEAM ROOM
• HOME THEATER
• MINIBAR
• OUTDOOR VERANDA & LOUNGE
OCEAN & FOREST VIEW
• WI-FI
• 500 THREAD COUNT LINEN
• AIR CONDITIONING